The Management Board is the driving force of our business and consists of the leaders of all our services teams plus marketing and IT.
Whilst individually the members of the Management Board are responsible for the success of their division and accountable to the Executive Board, collectively they come together to discuss and share strategy, encouraging cross-selling, business promotion and collaboration across the whole company.
Matthew Bowen, Director & Head of Commercial Agency
Matthew joined the company in 2005 having previously worked at a North London based commercial property consultancy and local Hertfordshire agency. He is responsible for Commercial Agency covering the acquisition, sale and letting of all types of commercial property in and around St Albans. This includes land, development and investment.
Carl Grint, Director & Head of Portfolio Management
Carl has over 25 years' experience in the commercial property market specialising in asset and property management. He is a Fellow of the Royal Institution of Chartered Surveyors with experience in both commercial and residential property sectors.
Tony Hodge, Director & Head of Building Surveying
Tony has over 20 years' building surveying experience and is responsible for delivering building surveying services to commercial clients.
James Holmes, Director & Head of Planning
James is a chartered town planner with 25 years' experience in the public and private sectors and has an in depth knowledge of the planning system and is significantly experienced in securing planning permission for major development. James is highly skilled in negotiating complex planning issues.
Tony Lamb, Director & Head of IT
Tony has 35 years' experience in delivering IT projects. He is responsible for the management and deployment of all IT and network infrastructure, and information security.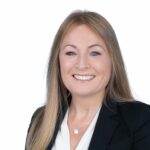 Paula Mace, Director & Head of Healthcare
Paula joined the company in 2003 and has nearly 20 years' experience in the healthcare industry having worked with many surgeries, medical centres, healthcare investors and funds across the country during this time. As well as being a Member of the Royal Institution of Chartered Surveyors, Paula qualified as an Independent Expert in 2017 and is now a member of the RICS panel of Independent Experts.
Zoe Stojanovic, Director & Head of Marketing
Zoe joined Aitchison Raffety in 2011 and is a Director and Head of Marketing. She has over 20 years' experience in commercial property marketing having previously worked for international property consultancies. A Member of the Chartered Institute of Marketing, Zoe is experienced in all marketing arenas including strategic decision making, business development, marketing communications and PR.
Ian Wimpenny, Director & Head of Valuation
Ian has overall responsibility for the business' valuation service line, comprising close to 30 individuals, across its' extensive office network. He is based out of the London office, but oversees and manages the company's valuation coverage nationally. His role at Aitchison Raffety further encompasses strategic business planning, business development, risk management and quality control.