Aitchison Raffety
Extensive talent and in-depth expertise
We offer our clients a wealth of talent with specialist and in-depth expertise, trusted by clients and a great place to work. Operating from a number of UK offices, we provide the full range of property services and advise large corporate businesses, developers, investors, lenders, local authorities and a sizeable number of occupier types.
About us
Providing an outstanding service to clients.
In working with us, clients receive optimum advice and solutions enabling them to make the best decisions for their property; consistent high quality advice, regular and prompt communication, transparent fees and peace of mind of working with a trusted partner; and access to experienced, expert and agile professionals. Our teams are innovative, enthusiastic and driven.
We build relationships with our clients and deliver optimum results steered by our Values and promises.
Teamwork – our experienced and talented individuals working as a team provide the best service for our clients, maximising value, minimising costs and providing a comprehensive efficient service.
Professionalism – underlying everything we do are the principles of integrity and trust and a desire to provide the best advice to clients to meet their short and long term needs.
Innovation – we recognise the importance of thinking one step ahead of client's needs and seeing change as an opportunity, whilst adopting a positive attitude focused on the continual service development.
Excellence – we take great pride in our work committing to excellence and performing to the best of our ability. We recognise the importance of communication and keeping our clients informed in a timely manner.
£3.5 BILLION
Amount of property assets valued in the UK over the past two years.
400
General practitioner surgeries advised on their premises.
650
Number of planning applications handled in the last 12 months.
Our employees are at the front and centre of our future.
As an Employee-Owned Business, our staff, or co-owners, are committed to the company's success. We have high employment standards and are focused on recruiting and retaining talented, committed staff. As an Investor in People (Silver) we continue to realise the potential in colleagues through effective and constant training programmes.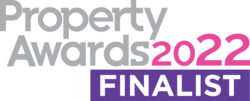 WHAT OUR CLIENTS SAY...
"We have used Aitchison Raffety for over 15 years, from selling buildings, arranging new leases, negotiating lease extensions, end of lease dilapidations and business rate reductions – to even advising on refurbs needed. Their advice and professionalism has been excellent. Their ability to see through and smooth over a transaction – that at times may seem like it will fall apart – is one thing that stands them out from the crowd and they are the all round package for commercial property."

"The Healthcare team at Aitchison Raffety has been important advisors to our business on our portfolio of surgery rent reviews throughout the South East over the last five years. Thorough and tenacious in their approach, with very good knowledge of the evidence driving rental growth, combining to create some good results for us."

"Aitchison Raffety did a superb job and negotiated an extended lease incorporating all parts of the property on a full repairing basis at a significantly increased rent and oversaw the work.  I would recommend their services to anyone."

''I would highly recommend Aitchison Raffety. They are a pleasure to work with and are highly professional. They continually provide high standard valuation reports which are easy to understand and navigate. They are always on hand to answer any queries and to talk through a valuation to ensure the customers' expectations are managed from the outset. Reports are produced within quick turnaround times and they are a fantastic team to work with across the country."

"Aitchison Raffety's Portfolio Management team consistently provides a high level of service and professionalism in support of our UK operational property branch network. We much appreciate the quick response and practical advice on all property matters available to us at Aitchison Raffety."